Roof drain pipes in Malaysia are something to pay attention to when having a house in Malaysia. Apart from home designs, furniture, colors, the maintenance of a certain building, real estate is something to think about. Roof drain pipes are one of them. A roof drain is known to be a drainage system that is put on the roof or canopy of a structure. It is to transport stormwater from the roof or canopy to the storm drainage sewer or holding area.
There are three main techniques to collect stormwater. First is from the roof drain to the storm drainage piping to the storm sewer. Then from the city sewer system, water travels from the roof drain to the storm drainage piping to the storm sewer. The second is from a roof, drain to storm drainage piping to a retention pond or reservoir. The third one would be when the water is splashed on the ground and disperse naturally when it travels from the roof drain to the storm drainage piping.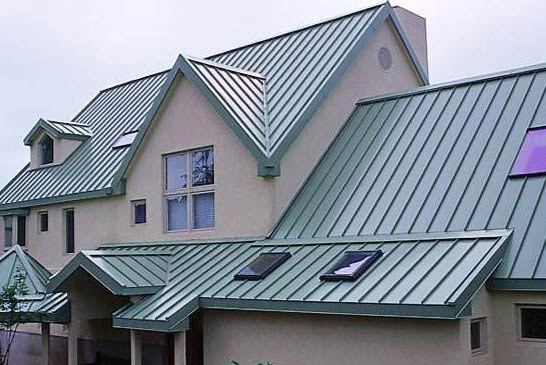 One of the best when it comes to roof drain pipes companies in Malaysia surely is Roof Gutter Service. They are the best when it comes to roof installation, gutter replacement, repair, gutter leaking, anything else you can think of. Roof Gutter Service has worked on a variety of projects. Some are offices, coffee shops, and homes. Their goal? They want to provide end-users with information about the roof and gutter maintenance and they are also known for their honesty and customized solutions, hence their service that meet the demands of their consumers. Gutter work, metal roofing, factory roof repair, residential roof repair, waterproofing, skylight, and building maintenance are among the services available.
Roof Gutter Service, the leading in roof drain pipes in Malaysia, exclusively uses high-quality, long-lasting materials for their services. Painting, ceiling repair, and other services are also among the service they offer. For the time being, they encompass Selangor, Kuala Lumpur, and a few states in Negeri Sembilan but for traveling less than an hour from Puchong for roof inspections for industrial and commercial purposes, the process will be considered free. That is according to limits and conditions.
For your information, there are two types of materials that are commonly used in the gutter service. It is the cheapest for the first one, the GI. Comes in all thicknesses, and can be customized, the downside is it has a short lifespan. Zincalume, the second type is less expensive than GI and has a longer lifespan. Unfortunately, it lacks thickness options. The other better duo, are more expensive and have a longer lifespan. The first one is named Unplasticized Polyvinyl Chloride, or uPVC, and stainless steel gutters. If exposed to severe heat, the uPVC will get twisted. This will cause overflow problems. It will not rust quickly for stainless steel, makes them a better duo than the previous one.
Gutter designs are a specialty of Roof Gutter Service, the best roof drain pipes in Malaysia. The design is an important element as it will determine the way your house solves the problem. In Roof Gutter Service, they come in a variety of shapes and sizes, including semi-round, square, and circular bases. These will be your options to fight against the issue. These and more at Foof Gutter Service.